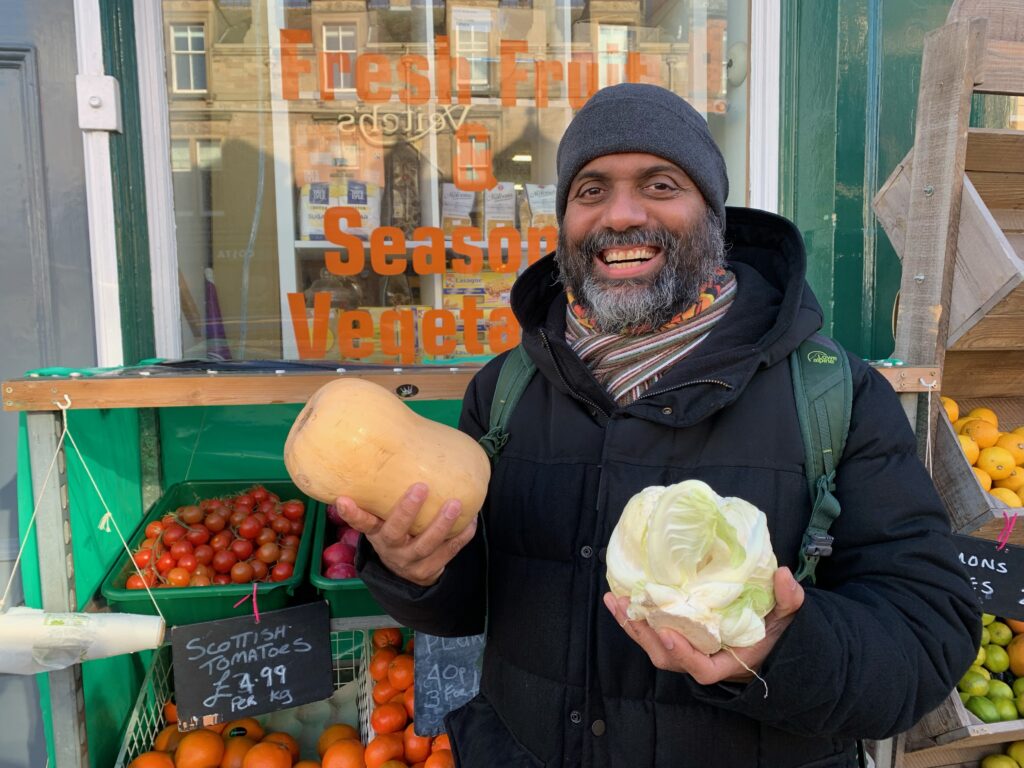 This week Bosco Santimano founder and executive director of social enterprise You Can Cook, shares his thoughts on the cost-of-living crisis in the 5th richest country in the world according to GDP.
In my previous columns I have tackled specific aspects of the state of this country since 2010 and the deliberate and callous attitude by the Tories at Westminster to undermine and reduce the welfare state, first created by Labour after World War II. Since the pandemic began and lockdowns were first initiated in March 2020, we at You Can Cook were stopped right in our tracks by the inability to deliver any of our services to communities locally and across Scotland. A huge loss to many that relied on our services and the nutritious and delicious food that many accessed and enjoyed while learning to cook and eat healthy meals daily for themselves and their families.
We have seen a consistent rise in people and children going hungry because of benefit cuts and sanctions imposed via the DWP on parents; that due to unemployment, disability and lack of opportunities had their only source of income abruptly cut. Add the rise in energy costs since April and we are now in a perfect storm. In many cases we stepped in to provide extra food through our cookery classes so that participants could take home with them meals to share with their families. As an organisation we have been at the forefront of this crisis helping support struggling children and their parents who could not afford to buy food. I will never forget seeing children feeling tired and coming to school hungry because their parents could not feed them breakfast in the morning or even worse dinner the night before!
Since Brexit this problem only got worse due to rising costs of basic foods and putting a huge financial strain on many working-class families and those that have to rely on benefits for no fault of their own. The pandemic, job loses, reduction of benefits and now the unfolding energy crisis has already pushed millions into debt, poverty, homelessness and mental health problems. We have just started to deliver our cookery sessions this year and have already seen a huge increase in the prices of essential commodities like milk, bread, fresh vegetable and fruits, meats, and many other staple foods. The ability to provide extra support has been jeopardised due to high price increases. Children unfortunately are facing the brunt of this situation as they are left feeling vulnerable, hungry and desperate for some relief. The Scottish government is doing it best to mitigate the shambolic rolling out of Universal Credit which is the root of the problem and forcing even more citizens on to foodbanks like never before.
As an organisation we have been in a unique position to help and support the most vulnerable in our community and we have spoken truth to power. Our organisation is not funded by local or national governments. This gives us leverage to raise difficult issues with politicians and bureaucrats albeit at a financial cost to ourselves. Trying to raise awareness about nutritious foods and how to access fresh produce is in jeopardy as the massive price increases in the last few years is making it impossible to convince and motivate people to swap their ready meals for some fresh home cooked meal. Foodbanks are here to stay and have become part of the welfare state.
A sad state of affairs in modern Britain.
*Originally written & published in the Peeblesshire News.