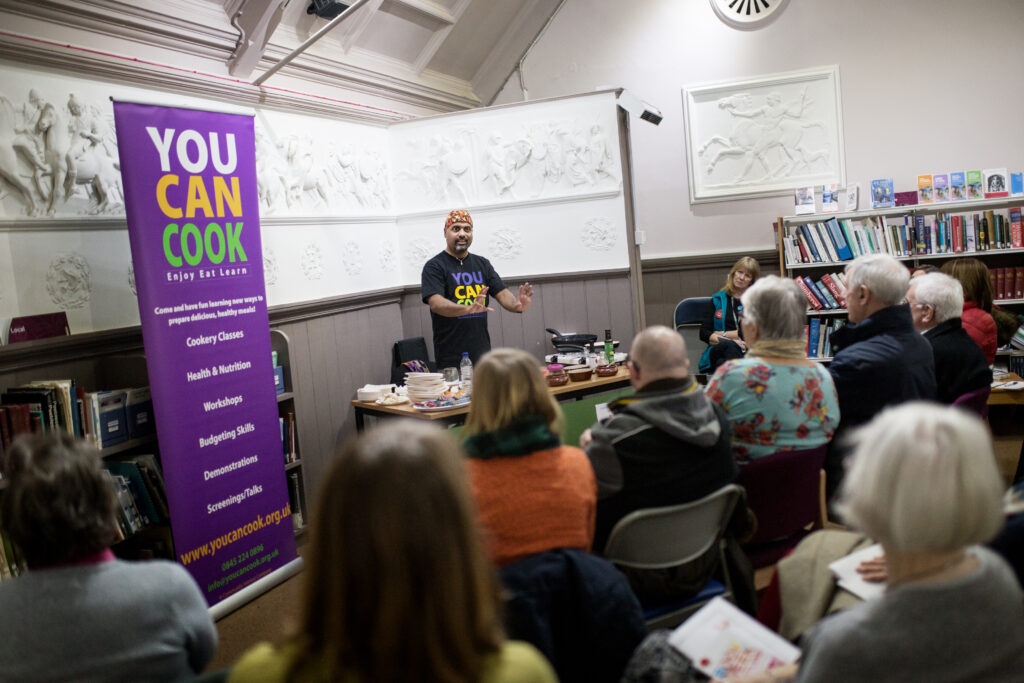 This week Bosco Santimano, founder and executive director of social enterprise You Can Cook, shares his thoughts on food poverty.
Food poverty has reached crisis point in this country since the Conservatives won the elections in 2010. They abolished previous Labour policies that helped bring millions of children and families out of poverty. The Tories used the financial crash of 2008 to put the blame and target people claiming unemployment benefits and in-work benefits. Their ideology has decimated and created an environment that has pitted this group against the financially struggling working and middle classes of this country, while the real perpetrators of these economic crimes have been basking in wealth and glory. The gap between rich and poor has widened since the Tories took power.
Food poverty is a significant threat to health and well-being and is completely preventable in the fifth largest economy of the world! Due to the direct consequences of this policy, foodbanks have become the next big institution in this country, the first being the monarchy and the second – religion. While the Queen's benefits and entitlements have increased according to inflation along with our mafia of elected members of Parliament, these very people have voted down any increases to benefits on the pretext that we have to live within our means!
What will it take for citizens of this great country to stand-up for the weak and vulnerable and spark a revolution to remove these archaic institutions that have no place in a modern democracy?
The Trussell Trust's most recent figures on Scottish foodbank use, taken from April to September 2018, found a 15 per cent year-on-year increase which it linked directly to the rollout of Universal Credit. These figures are only the tip of the iceberg and they do not reflect the use of other types of emergency food aid provision or the scale of people going hungry without accessing any help at all. Scottish government figures last year which measured food insecurity for the first time revealed one in five of single parents in Scotland had gone hungry. We have been working with disadvantaged families in the Borders and Lothians for over five years and have seen first-hand the impact of benefit cuts and sanctions on low income groups. It was disheartening to see young children coming to school hungry and fainting due to lack of food in their homes. It's upsetting to see this happening in this country in this day and age. Most people were quick to judge and condemn so-called benefit scroungers without understanding the implications on the innocent children who were the real victims in this Tory government class-motivated destruction.
I have to use strong words as the reality is what it is, and no amount of spin from our elected masters will change the devastation that has been caused, all because of an ideology!
The Brexit fiasco has made things worse for the common folk who have no means or access to financial support. Ultimately, foodbanks will be the Tories' toxic legacy to Great Britain in the 21st Century just as Thatcher's poll tax.
*Originally written & published in the Peeblesshire News.