You Can Grow
An offshoot of YOU CAN COOK...
Our Objectives:
To work towards making Scotland a 100% organic country.
To keep Scotland GMO (Genetically Modified Organism) free.
Our Services:
Various methods of composting
How to reduce and reuse food waste
Organic growing
Permaculture
Bio-diversity
Orchard planting
Growing in a poly tunnel
Planting seasons
Harvesting
Seedlings
Children's Gardening Club
Adults Gardening Club
Training the Trainer Workshops
Grow packs
Our Very First Growing Project:
Innerleithen
Can
Grow
We received funding from the Climate Challenge Fund to run the project at St. Ronan's Primary School, Innerleithen.
The project was broken up into 4 parts:
Creation of a physical growing space in the grounds of St Ronan's including a composting area
Gardening classes for parents/carers and for school children
Cookery classes for parents/carers
Carbon Conversations programmes to encourage carbon reduction
We have successfully completed this project with rave reviews and feedback from the school children, parents, staff and community. We now have a fully developed template to work and adapt if necessary in other locations/sites all across Scotland.
Our Recycled Tools Project
After a very successful pilot with Scottish Borders Council in 2017-18, we took on a contract to prevent tools and other gardening related equipment(Non-electrical) from going to landfill at Eshiels Recycling Centre near Peebles. We partnered with the Scottish Prison Service and Garvald Edinburgh to share tools with not for profit, voluntary and charitable groups for the former, while reinvesting profits into initiatives for the latter
This project is no longer in operation due to COVID-19
The You Can Grow Book
Finally! Scotland's first book for growers published by a social enterprise was launched in Edinburgh on Thursday 22nd August 2019. The book is a culmination of hard work, led by a dedicated and passionate team of individuals looking to motivate and inspire anyone to grow their own food.
Buy it now!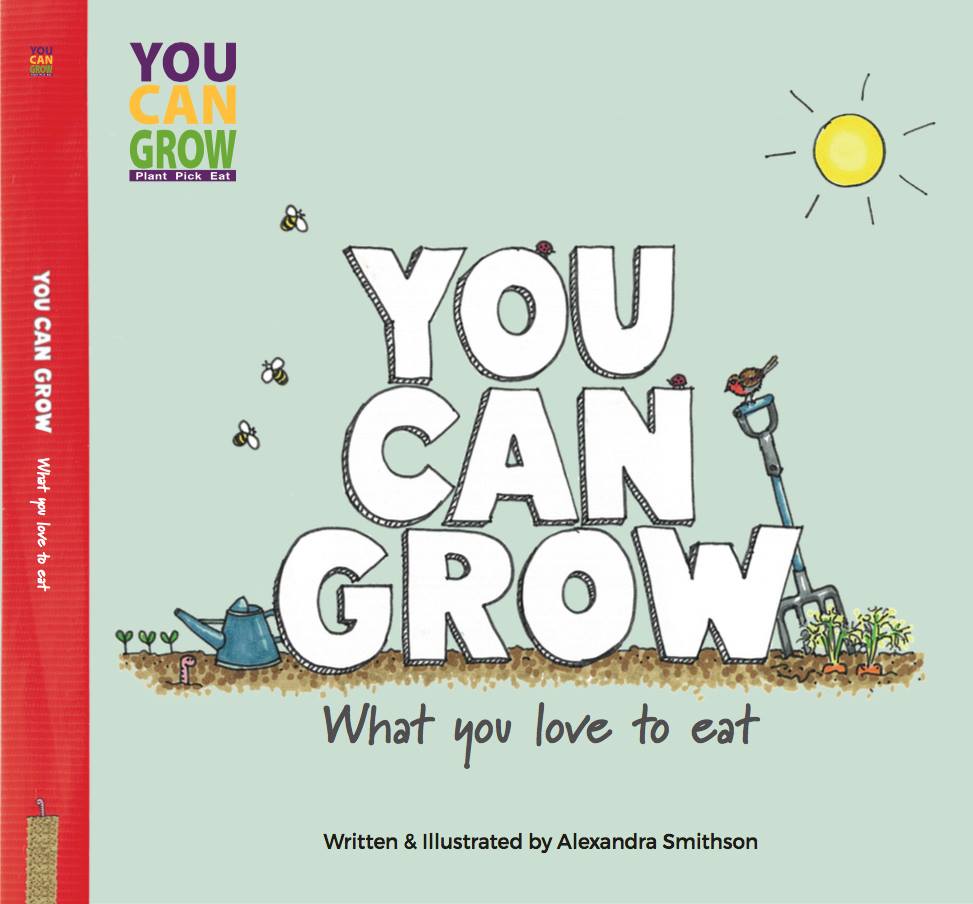 Normal Retail price: £12.99 excl. P&P
Also available to order or buy from the following stores:
*Please email us through the contact page if you wish to order more than 5 books, as discounts will be applicable.
Note that the 10% discount is only applicable if purchased directly through the link above and only delivered in the UK.